Topic:Catalysis as Nanotechnology: Catalytic Synthesis of Carbon Nanotubes (CNT) and use of CNT as Catalysis Supports for Metals and Oxides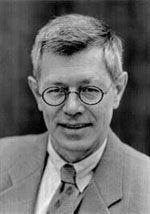 Speaker:Gary L. Haller,
     Department of Chemical and Environmental Engineering
     Yale University
Abstract:
A catalytic particle of about 1 nm will have most atoms in the particle accessible to the fluid phase around it. For many heterogeneous catalysts, this is the design goal. However, because such particles are thermodynamically metastable, making and anchoring such particles is a challenge. Thus, heterogeneous catalysts/catalysis is by definition a nanotechnology. This presentation will be a review (of examples from my laboratory) of making and anchoring nanoparticles on structured silica and structured carbon supports. We will first discuss Co metal supported on MCM-41, as a catalyst for single-walled carbon nanotubes (SWCNT) synthesis. Single- and multi-walled carbon nanotubes (MWCNT or CNT for either SWCNT or MWCNT) have desirable properties as supports for metal and oxide catalysts. These properties include conductivity (fuel cell electrocatalysis), stability in near super critical water (biomass processing), hydrophobicity (stability of oxide/CNT composites in water), etc. SWCNT and/or MWCNT as supports for Pt (and Pt-Co alloys) and ZrO
2
will be used as examples of catalysts comprised of Pt/CNT or Pt-Co/CNT for aqueous phase reforming and sulfated ZrO
2
/MWCNT for biomass processing.